There is no better way to attract clients and make a difference than authentic, powerful speaking.
Let's talk about how to grow your business through speaking. Schedule here>>
You are ready to grow a thriving business and mission – and client-attraction speaking is the best way to do that.
You know that the work you do with clients changes their lives – and you want to do that for more people. You can keep meeting them one-on-one, or you can make a difference for a whole room full of people at once. That's what captivating client-attraction speaking does – it amplifies your impact and your business growth. You are ready to make a powerful impact through speaking, you just aren't sure where to start and how to go about it in the best way possible.
How do I make sure my message is as powerful as possible in my speaking?
Do I offer keynotes, breakout sessions… am I ready for TEDx?
How do I share my story in the right way, so I don't share too much or too little?
How do I get the kind of speaking opportunities that will turn into great clients?
How do I feel as confident on stage as I do when I'm sharing my expertise with clients? 
How do I create a talk that actually attracts clients, without seeming salesy?
These are just the top-level questions. You've got many more. (You are not alone in this. There are many good questions to answer.)
I love knowing that I can help answer all of them.
I've had the honor of helping more than 1,000 speakers craft and deliver captivating and engaging speeches, talks (keynote, breakout session, TEDx), workshops, webinars – every form of message-sharing you can imagine.
I can help you do this, too. 
I've seen the frustration and confusion that comes with trying to get on great stages. 
The public speaking classes and programs that teach formulaic body movement and content, without really getting to the heart of your message. 
It's so hard to know what will really make a difference for you in your speaking goals. 
You are tired of wasting time, of reading books, taking courses and trying to learn this on your own. 
You don't have to do this alone anymore. I get what you are trying to do – it's what I've done in my business, too. 
Together we'll turn your story and message into a powerful thought leadership talk, help you embody the captivating speaker and leader you are called to be and set a strategy for making the biggest difference possible with your message.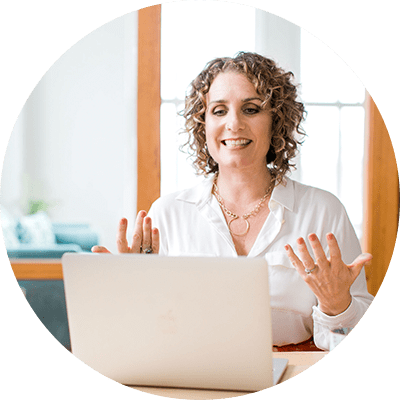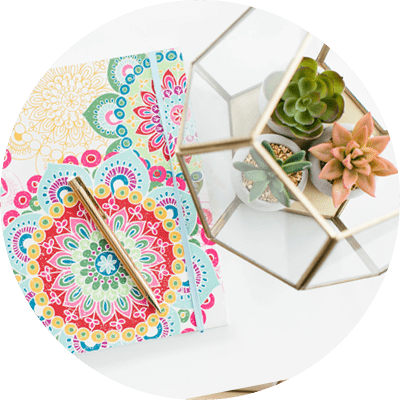 You are meant to change a lot of lives with your message – and enjoy a thriving business, too. Let's set that foundation so you can get on as many stages as possible with your message, magnetize the clients you can help most and finally step into your rightful role as a leader in your industry. 
You were made for this. 
Stepping into leadership as a powerful speaker is exciting – and it can be scary, too. 
I'm here to help.
But don't just take my word for it.
Here's what past speaking coaching clients have to say:
Ready to step into the most captivating, client-attracting speaker possible? Schedule here for a complementary session>>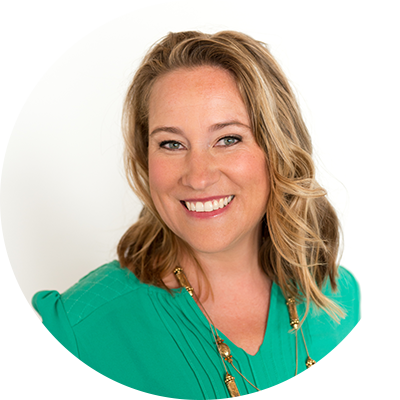 I DIDN'T KNOW WHERE TO START…
I knew I had a message to share, but I wasn't feeling very clear and didn't know where to start. I like to have a plan; a system. I knew Michelle had a really clear process that was also very nurturing and organic and would really help me determine what my core message was – plus a real strategic plan for how I would craft the talk and the pieces around it. She's so much more than a speaking coach – she's a message and thought leadership coach, which is exactly what I needed.
Megan Flatt
This is so much more than speaking coaching.
This is about you becoming a 

recognized leader

in your industry through speaking.
>> Speak with confidence about what you do and why it matters on your dream stages, big or small, and in every aspect of your life and work, from parties to networking events to team meetings
>> Connect with your story, own your message and craft your talk in honor of serving an audience – and have a powerful impact on both your audience and yourself in the process
>> Identify the very best speaking gigs that align with your ideal audience(s) and goals, then write and pitch irresistible proposals
>> Stop second-guessing your effectiveness and start feeling the satisfaction of delivering a talk at the level you know you're capable
>> Naturally attract the right people to your work as the go-to expert so you can scale your business, audience, and impact the way you want
>> Gain a deeper, more intimate knowledge of your own subject matter expertise and your natural style (what I call your Expression Élan)
and learned the skills to…
>> Craft any talk, on anything, systematically, structuring them to naturally attract great clients as well as more ideal speaking opportunities
>> Dramatically increase your chances of landing a TEDx talk
  Hey there! I'm
Michelle…
I work with mission-driven founders, entrepreneurs, and experts like you who are ready to grow a thriving business and mission, and use speaking as a way to catapult that growth.
I've been speaking since high school, but I still had to learn how to speak in a whole new way in my business…
My speaking career, if you will, began in high school, when a family tragedy lead me to begin doing student advocacy for Mothers' Against Drunk Drivers. In college, I used my growing speaking skills to help my classmates protect themselves from HIV. And from then on, every time I joined a nonprofit as a volunteer, I ended up speaking on behalf of our cause in some way.
Through these experiences, I knew speaking and communication mattered – so much so that I got a graduate degree in Speech Communication Studies and taught college public speaking and communication courses for more than a decade. 
But that didn't teach me what I really needed to know to use speaking to grow my business and mission. 
That, I would learn the hard way.  (But it was so worth it!)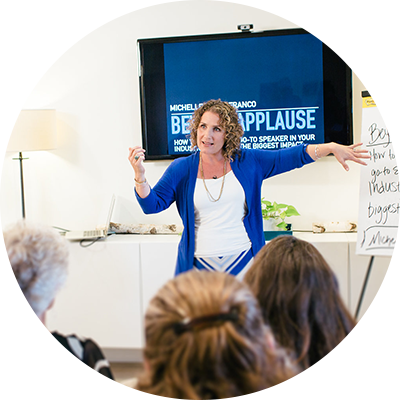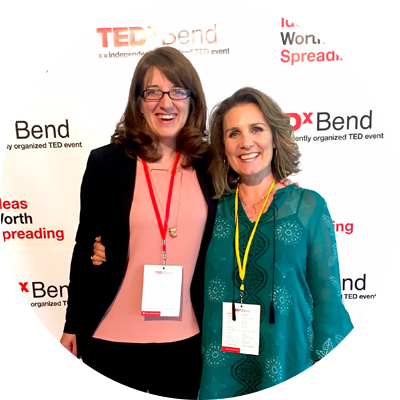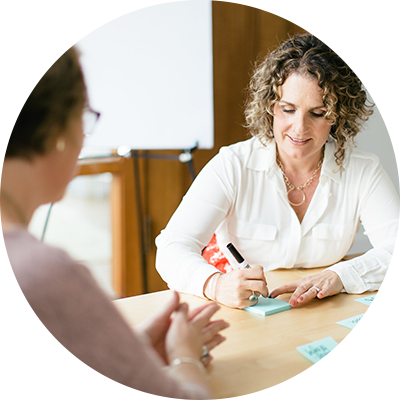 The first time I took the stage as a new business owner, I delivered more of a "college lecture" than a captivating, client-attraction talk. In spite of this, one of the most influential women in the room held up her business card and asked me to call her. I attracted at least three new clients that day, without even trying. (It seems strange now, but I really hadn't thought about attracting clients directly from that talk.)
That day I realized that speaking was an amazing (and fun!) way to attract clients and I began learning everything I could about how to use this skill I'd had for decades in this exciting new way. 
Now, the vast majority of my clients come through my own thought leadership speaking. 
Nothing lights me up more than when I watch my speakers take the stage and deliver with such power and grace, sharing their amazing stories and expertise.
Even better is getting their texts, emails and phone calls telling me about the fabulous new clients that line up to speak with them after they speak. I know they are meant to change lives – and speaking is allowing them to do that in ways they've never imagined. 
Your work is meant to change lives. Your message will captivate and inspire the right people to become your clients. I want to help you make that happen.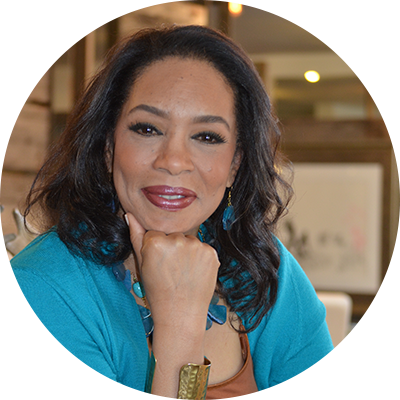 It never occurred to me that I would feel so confident…
I knew Michelle would deliver on her promise that we would have a talk, and I wanted that. But I didn't expect to feel so confident standing in front of women delivering that talk.
Denise Lampron
What I love most is knowing…
You'll experience the joy of full expression and making a difference while growing the successful, thriving business you dream of creating…
…without relying on networking, one-on-one outreach and wondering when it's all going to come together. 
There is no more powerful way to attract amazing clients and make a difference for a whole room full of people at once than authentic, powerful thought leadership speaking. 
It's simple. But it's not easy. And it requires a special kind of support.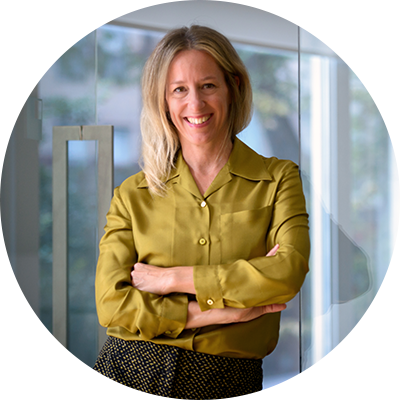 THIS IS WORTH GOING THROUGH… FIGHTING FOR…
Michelle is brilliant at leading the process. She truly cares. It can be so transformative to feel someone so engaged, showing you this is worth going through, fighting for, putting yourself out there and sharing with the world…there isn't anything that doesn't seem personally interesting; thrilling; exciting to her. I can't wait to get on the calls because I know I'm working with someone who's totally genuine in her caring, her feedback, and her coaching.
Dina Sorenson
 

Truth:

You are meant for this.
Let's talk about all the ways you will change lives and grow your thriving business as a thought leadership speaker.
I can't wait to meet you!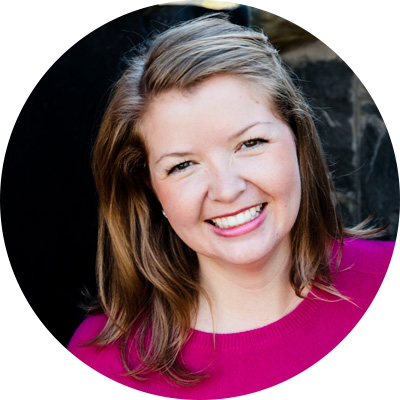 I stepped up to the plate for speaking events – I leaned in; said yes, even when I questioned whether or not I was deserving. Now, I've spoken in some fashion every week for the last six. It's been a crazy streak of opportunities!
Maddie Callander
One might think that with years of public speaking under my belt, a coach wouldn't make much impact – but boy did she. Michelle helped me sharpen my talk's focus, structure the flow of the story, and smooth out the rough parts. If you have an important message and you want it to be impactful and heard, you need Michelle.
Ron Fritz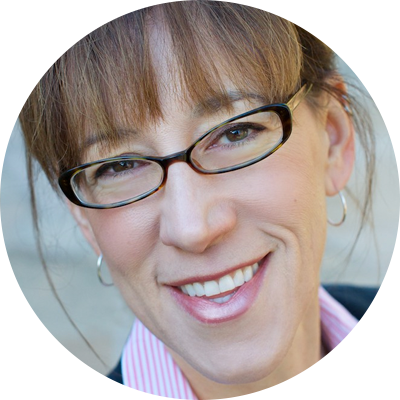 I got to see what other people were doing and being critiqued on, giving me ideas for my own presentations. I also made friends, people that I'm still connected to today – really smart, awesome women doing cool things.
Melissa Hereford
There is no more 

powerful

way to make a difference for a lot of people than authentic, powerful public speaking
If you're ready to heed the call (I know you are!), I'm ready to help.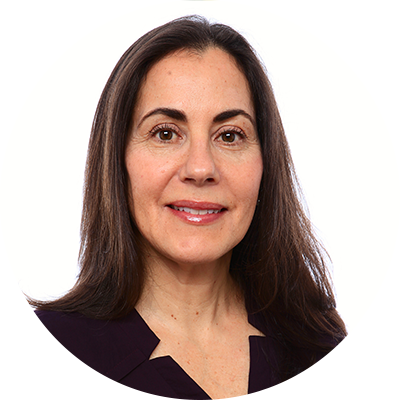 UNBELIEVABLE EXPERTISE…
Michelle is one of the best coaches I've ever worked with in any field. You're going to get unbelievable expertise, somebody who is incredibly thoughtful and smart, and is going to care deeply about teaching you how to be a great speaker.
Melanie Vetter
WHAT WOULD I TELL SOMEONE
CONSIDERING WORKING WITH MICHELLE?
Do it! You'll get a talk out of it, but you'll get so much more. You'll get a deep understanding of your own business and your own gifts as a business owner.
Megan Flatt
"If you really have a message you want to share, Michelle is your Sherpa."
-Chuck Cordes, Speaker & Lawyer for Artists
Your commitment. My expertise. Our small group accountability.
All the deep work, tools, and support you need to become the Speaker You're Meant to Be and leave a lasting impact on your audience.