When leaders are lit up on the inside, they naturally…
Inspire Brilliance in their teams.
Get Started
We help leaders who are committed to serving their teams and their mission with clarity, confidence and authenticity become the kind of leaders they know they are meant to be.
You got into leadership because you want to make an even bigger difference through your work. You want to inspire and motivate those around you to do their best work, so that together you can create very cool things.
And together, you have done remarkable things. 
Yet you also know that you – and your team – are capable of so much more. It's harder than you expected to tap your own clarity and conviction, especially when your team isn't jiving well. 
Inside every person lives a unique kind of Brilliance. It shines bright and strong. Only sometimes, when circumstances feel complex and  we lose connection with this deep knowing, we can lose sight of this truth.
Let's tap that Brilliance first within you so that you can inspire it to shine even brighter in each of your team members.

Here's how we will support you
Three ways we can support your most authentic, powerful leadership: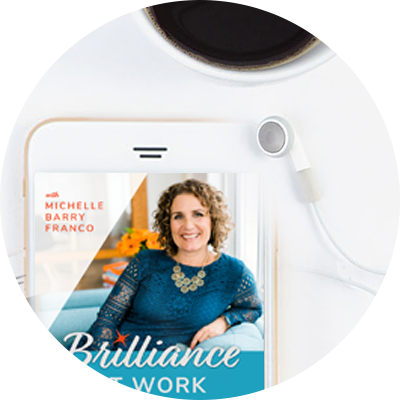 LISTEN TO THE BRILLIANCE AT WORK PODCAST
Our founder, Michelle Barry Franco, shares the backstory on working with successful leaders and award-winning founders preparing for high-stakes business meetings, leading teams through big change, and staying true to what matters most in all areas of life and work.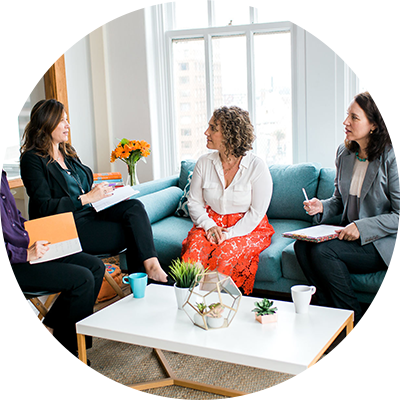 High-performance teams all have one thing in common: they're supported by their leaders in doing their best work. From our beloved presentation skills training to customized programs on innovation, difficult conversations and more – you're going to love the way we help your team be awesome.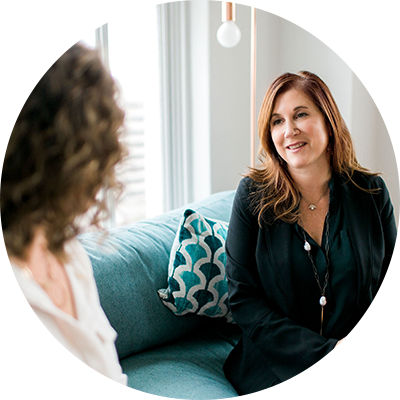 Leading people is a skill and a gift. It takes clarity, confidence and commitment to serve. You and your leaders deserve support that meets your unique needs. We have special expertise in public speaking and communication coaching at the highest levels –  and more than a decade of experience supporting leaders in bringing the best of who they are to every aspect of their life and work.