You want to feel amazing about
the work you do as a leader.
To empower your team to deliver at the highest level.
And  you want to do this great work while staying true to who you are beyond your role. Your values, health and wellness.  
We know that great work can be done by tapping your own Unique Brilliance – and helping your team do the same.
There is incredible, untapped brilliance in your team that we can't wait to help you reveal in your leadership.
We believe wholeheartedly that each human being is put on this Earth to do great work. 
We consider it our mission – and our honor – to empower current Executive and aspiring leaders to step into their greatest work and inspire their teams to deliver incredible results.
In fact, we believe so strongly in the power of leadership and high-impact communication that we only work with companies who are committed to making our world a better place through their work. 
Our mission is to amplify the brilliance in your teams – starting with the highest level leaders – so that your organization has the greatest positive impact in our world.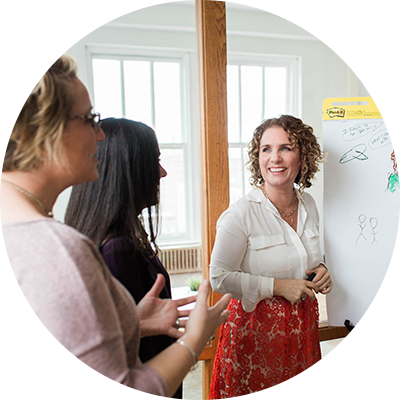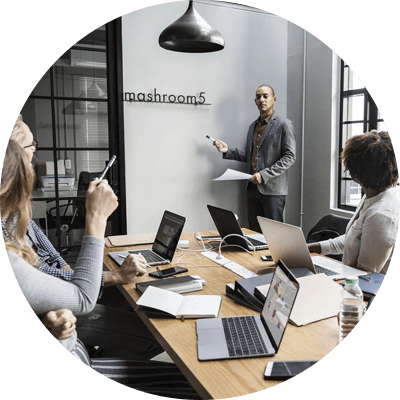 As you can see, we are not your average Executive Coaching and Presentations Skills Training company. We opt for a more human, less stuffy approach for fun and useful customized trainings, and executive coaching that activates the best, most authentic and powerful work in leaders. 
Our unique approach doesn't stop there.
Unlike other leadership training out there, we combine the power of speaking and presentation skills with customized leadership sessions. We will augment your current leadership development program or provide on demand programming for your emerging leaders. We listen to what you need and we build you a program that meets that need. Head on.
Our training is designed for smart and busy people who expect excellence in their learning experiences.
Attendees will leave with tools they can use right away in their current leadership challenges and presentation opportunities.
EXCEEDED MY EXPECTATIONS
Today's session exceeded my expectations. A variety of great tools shared, many opportunities to practice in a fun environment. I would definitely recommend Michelle to other colleagues in any field.
Karen Fitzgerald,
Lean Practitioner, St. Charles Health Systems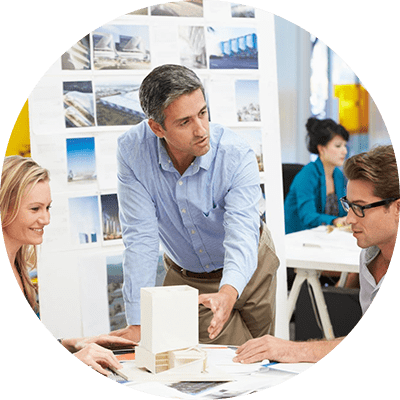 We offer socially conscious companies and individuals:
Executive Coaching
Acclaimed presentations skills training from Speak So It Matters™
Communication workshops
Leadership Training programs
Outside experts to bridge any gaps
READY TO EMPOWER YOUR LEADERSHIP TEAM?
Book a call and let's talk about the possibilities!
Brilliance at Work LLC is a global Executive Coaching & Education company for organizations who are doing great work. We offer executive coaching, speaking and presentation skills coaching, and custom training including executive presence, leading from the inside out, Speak So It Matters™ presentation skills and more.
Our mission is to amplify the Unique Brilliance in the high-performing leaders inside your company to maximize your growth and positive impact in our world.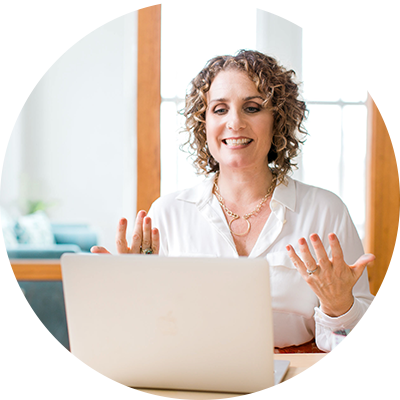 We envision a world where every person feels a powerful connection with the brilliant, innate health and vibrancy that lives within them. From this place, our clients and our own team members serve the greater good by bringing their best ideas, clearest communication and most powerful conviction to their contributions. Business that is built on this foundation can be a beautiful force for good.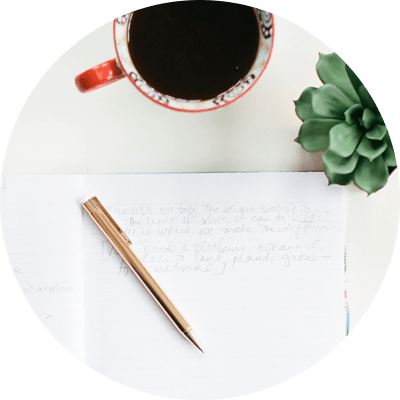 Michelle Barry Franco
Founder, Lead Coach & Training Facilitator
I've been teaching communication and leadership skills for more than 20 years and I've worked with thousands of people in technology, insurance, finance, health care, pharmaceuticals, and non-profit organizations on expressing their ideas with clarity and conviction and leading with their own kind of natural charisma. 
From helping high-level executive leaders to clarify their vision, work through difficult team dynamics, to crafting State of the Company speeches for annual company meetings, I've had the honor of supporting executives as a trusted advisor and coach for more than a decade. 
As a TEDx speaker coach, I get to help thought leaders turn their exciting ideas into captivating talks that delight their audiences – and even get them up on their feet in applause!   
I believe our world – now more than ever – needs leaders who are committed to making it a better place to work and live for everyone. I believe that clear, conscious, confident leaders will lift up entire organizations to make their biggest impact. 
I am certain that clarity, conviction, and confidence in communication are among the most powerful things a human being can carry. I really do feel, when I'm in the room training a large group or working with a private client, that I'm giving them the most precious gift: authentic leadership and confident communication skills.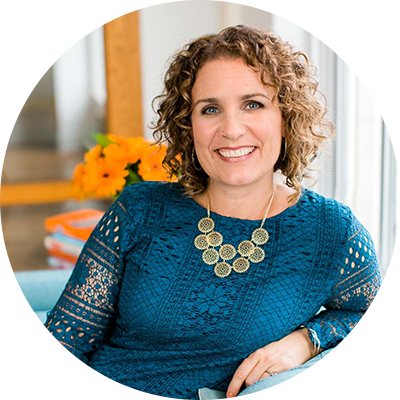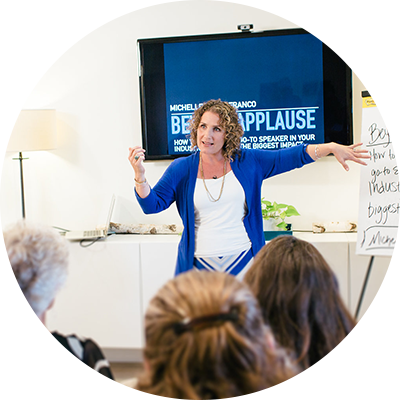 CREDS:
B.A. in Biological & Cognitive Psychology from San Jose State University

M.A. from San Francisco State University in Speech Communication Studies

Whole Person Coaching certificate from Baraka Institute (now Coach Training World)

College public speaking and communication course faculty for 15 years

Direct services and speaking advocacy as volunteer rape trauma counselor, community mediator and hospice care support

Training in The Leadership Challenge™ workshop and coaching system
GUILTY PLEASURES:
Collecting thousands of healthy, whole food recipes for my family that I will someday learn to make

Feasting on mind candy audiobooks of leadership and personal development

Dark chocolate and salted caramel and lots and lots of coffee

Romantic comedies

Family date nights at Barnes & Noble sitting with stacks of books and warm yummy coffee drinks
Jim Franco
Business Development and Operations Lead
I spent years in the trenches of quintessential corporate environments as a Senior Manager, Director, and consultant in Product Management and Development.
What I often experienced was mediocre leadership, really poor communication skills and very little clarity around goals and objectives. I saw leaders who were completely incapable of synthesizing a story for everyone to understand or rally around.
I also occasionally experienced the extraordinary positive impact of an engaged, conscious leader. I vowed to be that kind of leader myself as I ventured into my own business – and am proud of my success in doing just that.
I am a natural advocate for the underserved parts of an organization and I help people demonstrate their value internally so they can remember why they are there – to do something great for their customers. My aim is to hold a mirror up to all the challenges I've seen from multiple angles in organizations: from leading, and from being led – and from inside the organization and out.
In my corporate experience, I've seen too many examples of poor management skills making teams less productive and employees miserable. I believe the clearer, easier and more enjoyable you make the employees' experience, the more productive you're going to be. Plus, it just feels way better for everyone! That's why we're here. We see this as our duty, our unique service to the world.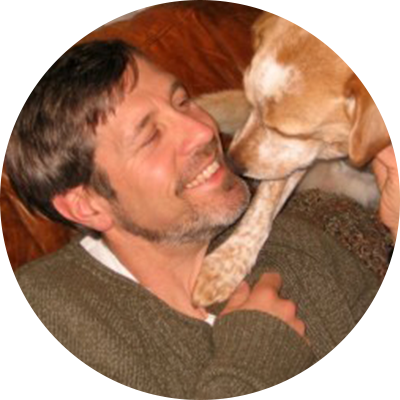 CREDS:
Majored in History at Yale
MBA (Concentration in Marketing) from the Fuqua School of Business at Duke University
Over 10 years corporate experience in Product Management and Development in Fortune 500 companies and rapidly growing startups
Over 10 years of successful small business ownership
E-Learning expert…and student!
GUILTY PLEASURES:
Pizza
Anything sports: watching, sports trivia, playing when I can, all of it
Reading mysteries and science fiction
Hanging out with and caring for my 3 amazing daughters (though not a stitch of guilt here!)
Sneaking out to the beach for some fun (and clear thinking!)